Good books I read in 2022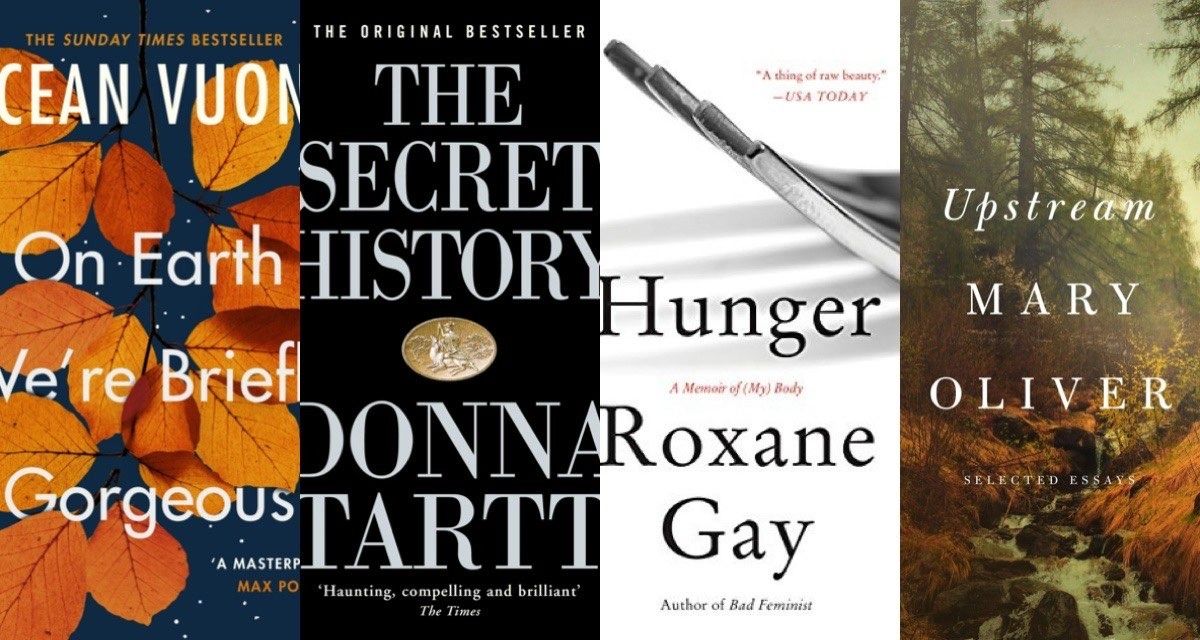 Here's a collection of the best books I read in 2022 with their opening lines.
Hunger - Roxane Gay
One of the most important books I've ever read as a woman with a body. Gay's honesty and sometimes brutal directness made me question the way I think about bodies, fat or slim.
Every body has a story and a history.
Everything I Never told you - Cristine Ng
A brilliant novel dissecting fragile nature of one's identity, being from a place and living in a Chinese-American family.
Lydia is dead.
Bad Feminist - Roxane Gay
A collection of essays exploring so called bad feminism.
The world changes faster than we can fathom in ways that are complicated.
Sempre Susan. A Memoir of Susan Sontag - Sigrid Nunez
I've been a fan of Susan Sontag since I read Regarding the Pain of Others. This memoir written by Nunez who used to live in a flat with Sontag ar her son, shows the intellectual through a private lens.
It was my first time ever going to a writers' colony and, for some reason I no longer recall, I had to postpone the date on which I was supposed to arrive.
On Earth We're Briefly Gorgeous - Ocean Vuong
As I mentioned in my newsletter, On Earth is a beautiful piece of poetic literature. A difficult relationship between a son and his mother shown through letters. Also, interesting study of the role of language and its power (over? for? to?)
Let me begin again.
Empuzjon - Olga Tokarczuk
I hardly ever read books in Polish. The latest novel by Olga Tokarczuk (awarded the 2018 Nobel Prize in Literature) brings us to a Thomas Mann-esque health resort and a world without women. I can't wait for it to be translated to English.
Beksińscy. Portret podwójny - Magdalena Grzebałkowska
Great biography of a two talented father and son - Zdzisław and Tomasz Beksiński.
Brotopia: Breaking Up the Boys' Club of Silicon Valley - Emily Chang
Unfortunately, a fair portrait of the tech industry and its customs. Includes a deep explanation for a programmer's stereotype. I skipped the chapter about sexual violence.
Lena Söderberg started out as just another Playboy centerfold.
Upstream - Mary Oliver
A balm to a burned out soul.
One tree in like another tree, but ot too much.
Meadowlands - Louise Glück
Ending of a marriage and The Odssey.
Little soul, little perpetually undressed one,
do now as I bid you, climb
the shelf-like branches of the spruce tree;
Where Are You Going, Where Have You Been? - Joyce Carol Oats
A short story inspired by a serial killer tells a story of Connie, a 15-year-old girl from Arizona.
The Secret History - Donna Tartt
Probably my new favourite novel. Snobism of Latin student reminds me my high-school and times of weird certainty.
The snow in the mountains was melting and Bunny had been dead for several weeks before we came to understand the gravity of the situation.
The Bell Jar - Sylvia Plath
I though it would be a novel about a young woman discovering the night life of New York. Instead, The Bell Jar is a story of a 19-year-old and how depression is slowly dragging her down. Beautiful but not a cheery read. TW: depression, suicide.
It was a queer, sultry summer, the summer they electrocuted the Rosenbergs, and I didn't know what I was doing in New York.